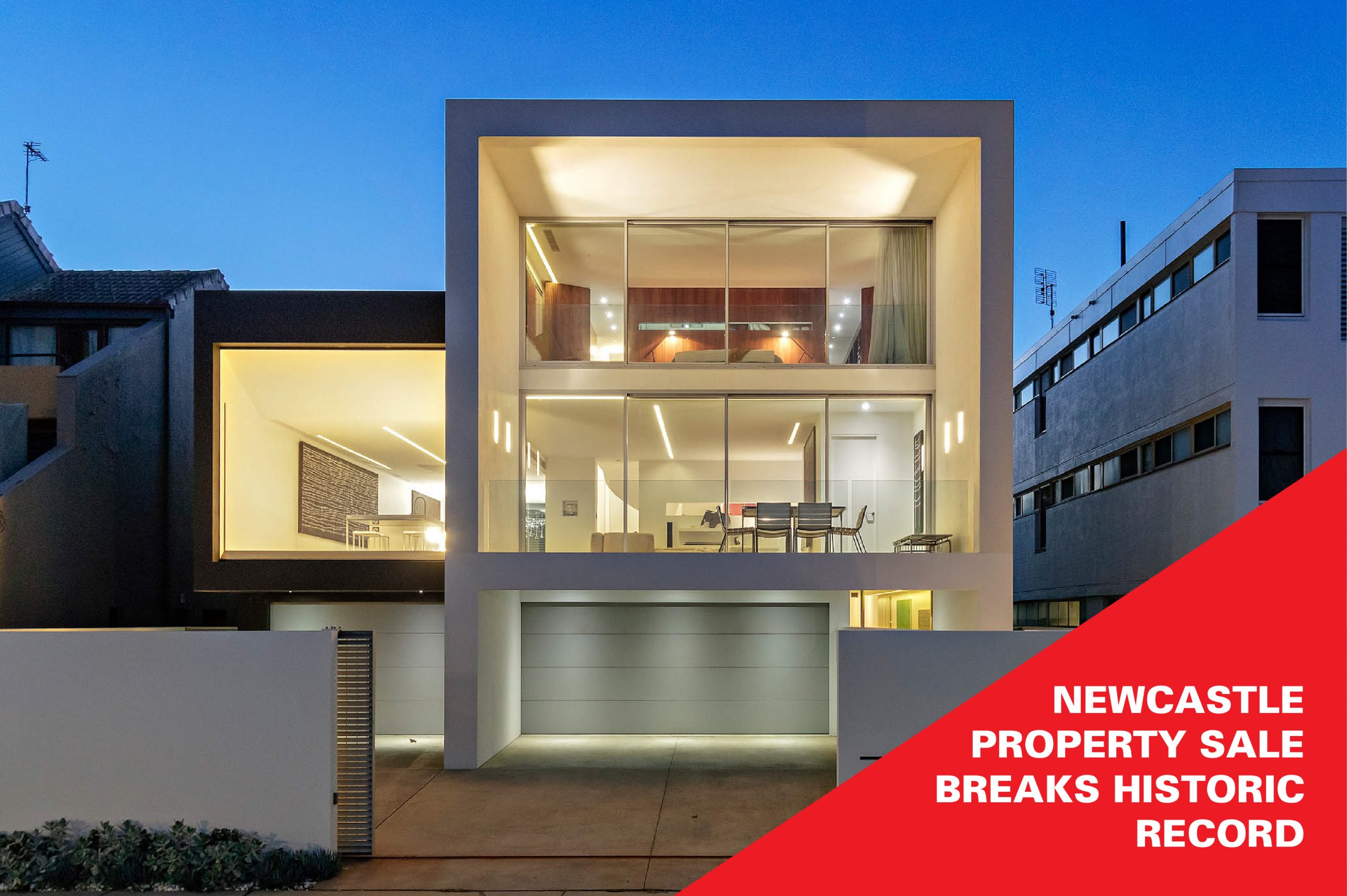 Newcastle property sale breaks historic record
A stunning beachfront home in Merewether has sold for $7.25 million to a local family and has become the highest selling residential property ever in Newcastle.
The spectacular 4-bedroom beachside home at 38 John Parade Merewether was set to go under the hammer on the 11th November, but has now been sold by PRD Newcastle and Lake Macquarie's Mark Kentwell along with his colleagues Natalie Tonks and Chasse Ede.
Former Owners Dr Peter Spittaler and his wife Simone Le Mesurier who own Hunter Neurosurgery and Hunter Allied Care are relocating to the The York Penthouse on Newcastle Beach, which was also sold by PRD Newcastle and Lake Macquarie in another record-breaking deal of $5.45 million
– the highest penthouse sale in Newcastle for an existing building.
The Merewether property features clean lines, a sleek minimalistic feel, snow white interior, floor-to-ceiling glass and huge gallery walls, not to mention the private guest bedroom and a self-contained apartment on the ground floor along with an inviting outdoor terrace with heated pool. There are also breath-taking views from the window-walled ocean-view living spaces, a bespoke helical staircase, hotel-style master suite, home office, opulent dressing room, and more.
Mr Kentwell said there were seventeen inspections booked in for the property, and these prospective buyers came direct from PRD's database that had been built over years during other premium property campaigns.
"Many of those booked in for an inspection have been looking for more than five years for a beach side or beach view home, and it's our pre-market campaigns which really are the key to our success in selling these premium properties," said Mr Kentwell.
This is the highest residential sale Newcastle has seen, with the previous price record for Newcastle set in 2008 of $7 million with a former convent across an entire block, known as Jesmond House.
"Despite the purchase being made by a local family who has been looking for this style of residence for some time, this property attracted buyers from Sydney and interstate during the pre-market campaign," said Mr Kentwell.
"This result cements the already existing belief that Newcastle is not only a great place to live and work, but it is now becoming a preferred choice for those who can afford to purchase elite properties in capital cities and are choosing Newcastle as their home instead."
For media enquiries please phone Jaimie Abbott on 0403 176 298