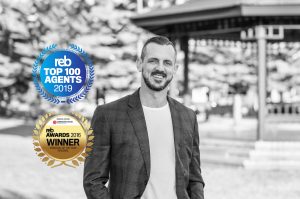 Mark Kentwell
Managing Director & Licensed Agent
PRDnationwide Newcastle & Lake Macquarie Incorporating Project Marketing Division Newcastle New Projects
A founding partner and now sole director of PRDnationwide Newcastle, Mark has been able to build and maintain relationships with a variety of local, national and international purchasers. Mark has already implemented some of the most innovative… Read More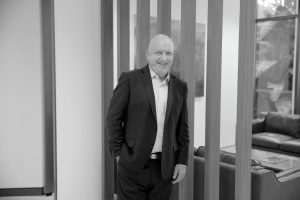 Allan Kentwell
Founding Director-Special Projects
Allan was a founding director of PRDnationwide Newcastle and Lake Macquarie. He brings an enormous depth of skill and experience in relation to the sale of development sites, land marketing, and commercial properties in his role… Read More
Kyle Hartigan
Project and Sales Manager
Newcastle New Projects 
Kyle Hartigan is the Project Manager for Newcastle New Projects. He co-ordinates the sales team, liaises with vendors and developers and ensures the marketing program is creating leads. His job is to ensure regular reporting and provide regular buyer feedback on behalf of the team… Read More
Steve Macnamara
Project Sales
Newcastle New Projects 
Steve comes to PRDnationwide Newcastle and Lake Macquarie with 18 years experience in real estate, 14 of those years within the Newcastle apartment market. He has extensive knowledge and expertise with …. Read More
Ryan Houston
Project Sales – Licenced Real Estate Agent
Newcastle New Projects 
Ryan is a qualified plumber by trade and his early work experience has been on domestic construction sites and maintenance of properties throughout Newcastle and Lake Macquarie. He has a love of real estate and has done some property developing in his spare time… Read More
Team Ashcroft
Projects Sales
Newcastle New Projects 
Team Ashcroft is made up of husband and wife team, Paul and Paula Ashcroft. Their combined real estate experience and complementary skills provides a unique service to buyers and sellers in the Newcastle and Lake Macquarie market. Always accessible… Read More
Emmanuel Gilbert

Projects Sales
Newcastle New Projects 
Emmanuel joins the PRDnationwide team as a sales cadet working closely within the Newcastle New Projects division. Emmanuel prides himself on exceptional customer service, offering a personable connection to clients as well as bringing passion… Read More
Mark Kentwell
Managing Director & Licensed Agent
PRDnationwide Newcastle & Lake Macquarie Incorporating Project Marketing Division Newcastle New Projects
A founding partner and now sole director of PRDnationwide Newcastle, Mark has been able to build and maintain relationships with a variety of local, national and international purchasers. Mark has already implemented some of the most innovative and effective strategies available into the marketplace.
Mark has been the driving force behind Newcastle New projects since its inception. He has been responsible for sourcing and consolidating a large number of development sites across the region and consulting on a vast array of projects. His advice on product mix, pricing and marketing is sought after Australia wide and his mentors include some of the best project marketers in the industry.
His portfolio of off the plan developments includes multi-unit apartment projects in Newcastle, Cooks Hill, Wickham, Warners Bay and Adamstown. He has sold numerous large and small townhouse and terrace projects in the city and suburbs. More recently the team, headed by Mark, has been appointed to market and sell a new business park and storage concept.
As the PRDnationwide network's Number One Selling Principal (Nationally) each year since 2008, Mark brings a modern approach to the sale of large developments and projects in Newcastle, Lake Macquarie and the Hunter Region. Mark has implemented some of the most innovative and effective strategies available into the marketplace.
Mark has been named regularly in the top 100 agents in Australia by Real Estate Business Magazine, in a possible field of over 44,000 agent candidates across Australia. In 2016 he was recognised as the Number #1 Agent in Regional Australia.
Mark has some of Australia's greatest project marketing minds as his mentors, including Mr Gordon Douglas, founding director of PRD Project Marketing, who is widely recognised as one of Australia's most influential project marketing individuals in the past 30 years. Gordon has provided ongoing support to Mark throughout his journey to Number One Selling Principal. Mark is one of the few agents in Newcastle and the Hunter Region that has had this level of specific training in this sector.
Mark is a leading ambassador for the city of Newcastle. He regularly speaks at a variety of business and property forums. In the past 12 months he has spoken at the AREC conference on the Gold Coast and the UDIA Conference in Sydney. He has appeared as guest presenter in two well-known international lifestyle programs regarding the sale of real estate in Newcastle. Mark is also a sought as a key note speaker on a wide variety of topics such as innovative agency systems and cutting edge property marketing. He regularly contributes expert commentary on NBN Television and in The Newcastle Herald.
Mark is actively involved in the following:
The Urban Development Institute of Australia, Hunter Chapter Committee Member
Newcastle Urban Renewal Advisory Panel Member
The Property Council of Australia, Hunter Chapter member
Hunter Business Chamber Member
Real Estate Institute of NSW Member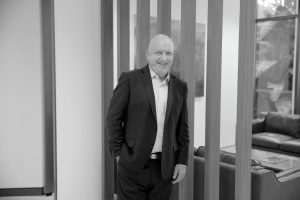 Allan Kentwell
Founding Director-Special Projects
PRDnationwide Newcastle & Lake Macquarie Incorporating Project Marketing Division Newcastle New Projects
Allan was a founding director of PRDnationwide Newcastle and Lake Macquarie. He brings an enormous depth of skill and experience in relation to the sale of development sites, land marketing, and commercial properties in his role as Manager-Special Projects.
Allan's launch into real estate was via land sales around the Newcastle Area more than 16 years ago. In 2009/2010 he was the director of a major national project to sell 427 residential properties owned by Westpac and leased to DHA. That project was completed well ahead of schedule and realised assets with a capital value of around $210 million.
In 2012 he was appointed to the role of Chief Operating Officer for the Victorian PRDnationwide franchise group and presided over major land sales and marketing projects in the Geelong and Ballarat regions involving more than 1100 lots.
"My experience and knowledge has allowed me to develop a comprehensive knowledge of these market sectors, which reflects in the volume of property transactions I have been responsible for throughout my career."
"My approach to my work and business is from a platform of ethical and professional conduct that can be relied upon. I have been in business for more than 35 years, far too long not to have these things as the cornerstone of my personal platform."
Prior to entering the Real Estate sector Allan held various senior executive positions in the Petroleum Industry working for Ampol and then Caltex. When working in Regional NSW in the late 90s the job involved expanding the network of service stations and roadhouses, a process which involved working with developers and commercial real estate agents. This interaction triggered a desire to enter into Commercial Real Estate in the early 2000s.
Together with his son, Mark Kentwell, and wife Shula Kentwell, Allan started PRDnationwide in Newcastle and Lake Macquarie in 2005, a company which has now grown to be the leading real estate business in the Hunter Region.
Allan continues to bring a great depth of knowledge across market sectors and extensive business acumen to the company.
"My goal is to contribute to the continued growth of PRDnationwide Newcastle and Lake Macquarie, particularly by the strengthening of the project and land marketing divisions."
When not at work Allan enjoys fine dining, fine wine, boating and fishing and is an avid traveller.
Kyle Hartigan
Project and Sales Manager
Newcastle New Projects 
Kyle Hartigan is the Project Manager for Newcastle New Projects. He co-ordinates the sales team, liaises with vendors and developers and ensures the marketing program is creating leads. His job is to ensure regular reporting and provide regular buyer feedback on behalf of the team.
This lead role is designed to keep the sales focus and momentum on all projects until all are sold out and to release the selling agents so they can focus on following up leads, holding buyer meetings and achieving sales.
Kyle has a strong commercial and corporate background with a career spanning many of the biggest names in Newcastle industry. His disciplined approach and attention to detail are matched only by his deep local contacts.
While heading the sales team in this division, Kyle is also known for his businesslike and professional approach to negotiations and assisting buyers in overcoming any obstacles.
Steve Macnamara
Project Sales
Newcastle New Projects 
Steve comes to PRDnationwide Newcastle and Lake Macquarie with 18 years experience in real estate, 14 of those years within the Newcastle apartment market.
He has extensive knowledge and expertise with off-the-plan sales ranging from small to major projects.
Steve's background means he also has an intimate knowledge of all aspects of established apartments sold in Newcastle City and its surrounding suburbs.
He brings to his role at PRD a blended sales experience which involves selling your current property in readiness for the smooth transition to your new apartment.
Steve has clocked up more than $25,000,000 in settled apartment sales in that last 9 months.
When not at work Steve loves to head outdoors and keeping fit.
Robin Rose
Project Sales
Newcastle New Projects 
Robin has an unrivalled work ethic and a passion for both results and forging relationships that has allowed him to bring more than 10 years of top sales experience to his role at PRDnationwide.
Robin says that for him, client relationships are everything.
"It's about creating an experience that not only achieves success, but one that is personal."
Robin truly appreciates that everyone is on their own unique journey and he works hard to tailor his service to reflect each client's individual needs.
Robin's core values are loyalty, trust and respect which he gives in abundance. Clients can rest assured he'll be there for them every step of the way.
Although Robin originally hails from England and has travelled the world extensively, his life and home is very much here in Newcastle.
As he tells it, 'Many years ago a local Newcastle girl stole my heart, we later married and I'm proud to say that Newcastle became my home.'
Contact Robin today to see how he can help you with your personal property journey.
Ryan Houston
Project Sales – Licenced Real Estate Agent
Newcastle New Projects 
Ryan is a qualified plumber by trade and his early work experience has been on domestic construction sites and maintenance of properties throughout Newcastle and Lake Macquarie. He has a love of real estate and has done some property developing in his spare time.
Ryan brings a positive outlook to his role at PRD. He is motivated, hardworking and genuinely wants to help people achieve their property goals and dreams.
"I love working alongside some of the best real estate agents in Australia at PRD. My goal is to be a top listing agent in the region, well respected and known as someone vendors and buyers can trust!"
Ryan's other interests centre around sport and fitness, including Rugby League and Cross Fit.
Team Ashcroft
Project Sales
Newcastle New Projects 
Team Ashcroft is made up of husband and wife team, Paul and Paula Ashcroft. Their combined real estate experience and complementary skills provides a unique service to buyers and sellers in the Newcastle and Lake Macquarie market. Always accessible and always professional, their motto is simple. How can we help?
Paul commenced working in real estate in Sydney in 1982. During the 1990's he took on a series of diverse roles in sales management. In each role he grew the success of the team leading by example.
Paul was directly involved in the day to day management of various real estate offices, leading a sales team of 7 people, building a property management portfolio, heading a project marketing division and acting as auctioneer.
Paul has specialist expertise in selling land subdivisions and house and land packages "off the plan". Building relationships with developers, display builders and contractors remains paramount to his success.
Paula has worked in the real estate industry since 2002. Her experience is wide and diverse including residential sales, land developments, property management and business ownership.
Her early career was in accounting and administration and Paula prides herself on attention to detail in everything she undertakes.
Paula says working closely with clients and listening with empathy helps her to meet people's needs when assisting them to buy and sell.
"We have observed the outstanding progress of PRDnationwide Newcastle and Lake Macquarie and wanted to contribute to this high-performance team."
"As a husband and wife team we can always relate to both our vendors and buyers, say Paula."
"We are more effective together than as individuals and are both driven by a desire to offer excellent service and the best results in every transaction."
Give us a call and discover the Team Ashcroft difference!
Emmanuel Gilbert

Project Sales
Newcastle New Projects 
Emmanuel joins the PRDnationwide team as a sales cadet working closely within the Newcastle New Projects division.
Emmanuel prides himself on exceptional customer service, offering a personable connection to clients as well as bringing passion, eagerness and determination to the specialised team. Emmanuel is excited to be apart of the energetic culture within PRD.
His prior experiences include working in the customer service industry, as well as sales and marketing.
Emmanuel's ultimate vision is to become a leading agent in the Newcastle region, aspiring to learn about self-development, marketing and real estate business.
Outside of work, Emmanuel enjoys surfing Newcastle's iconic beaches, playing ice hockey, going to the gym and travelling.